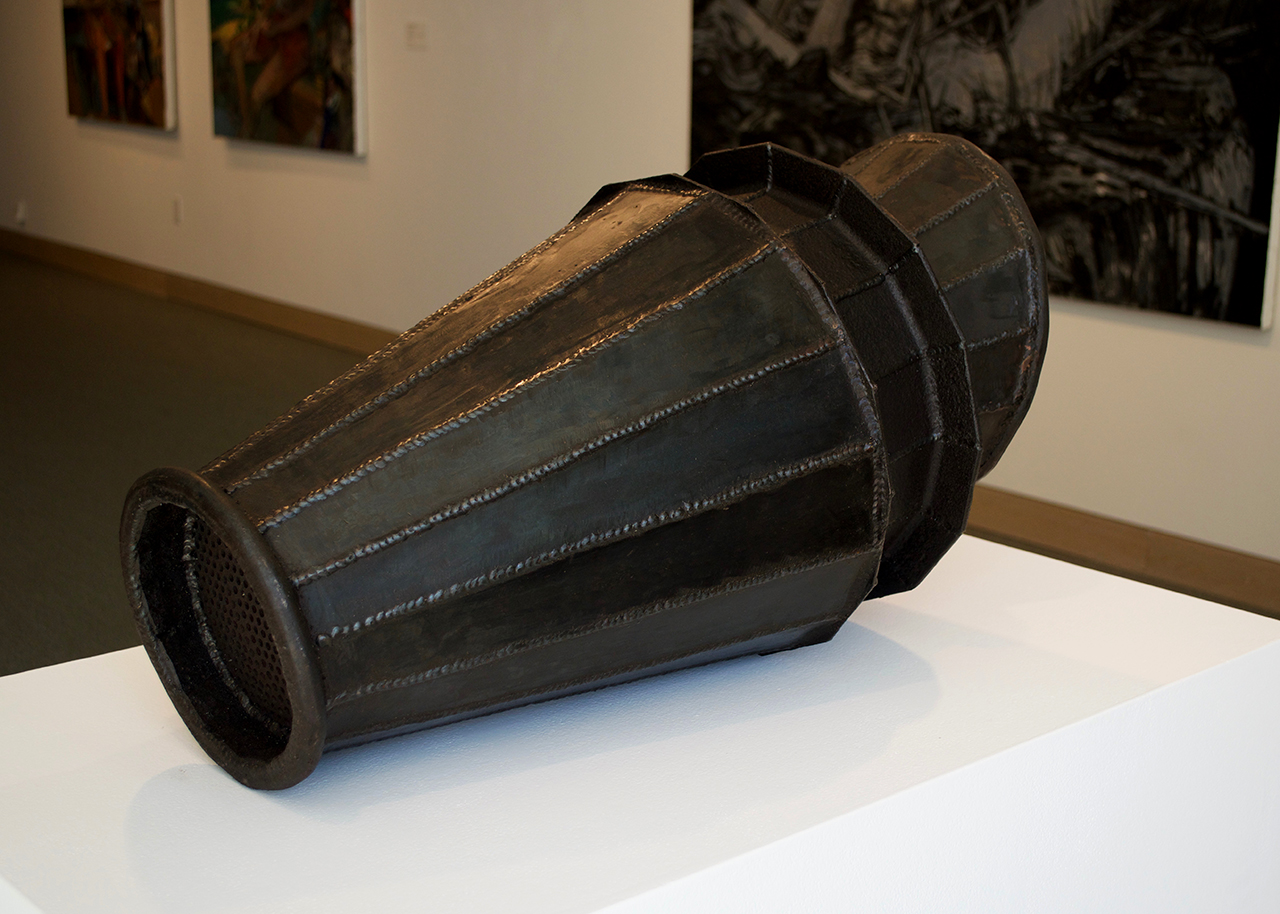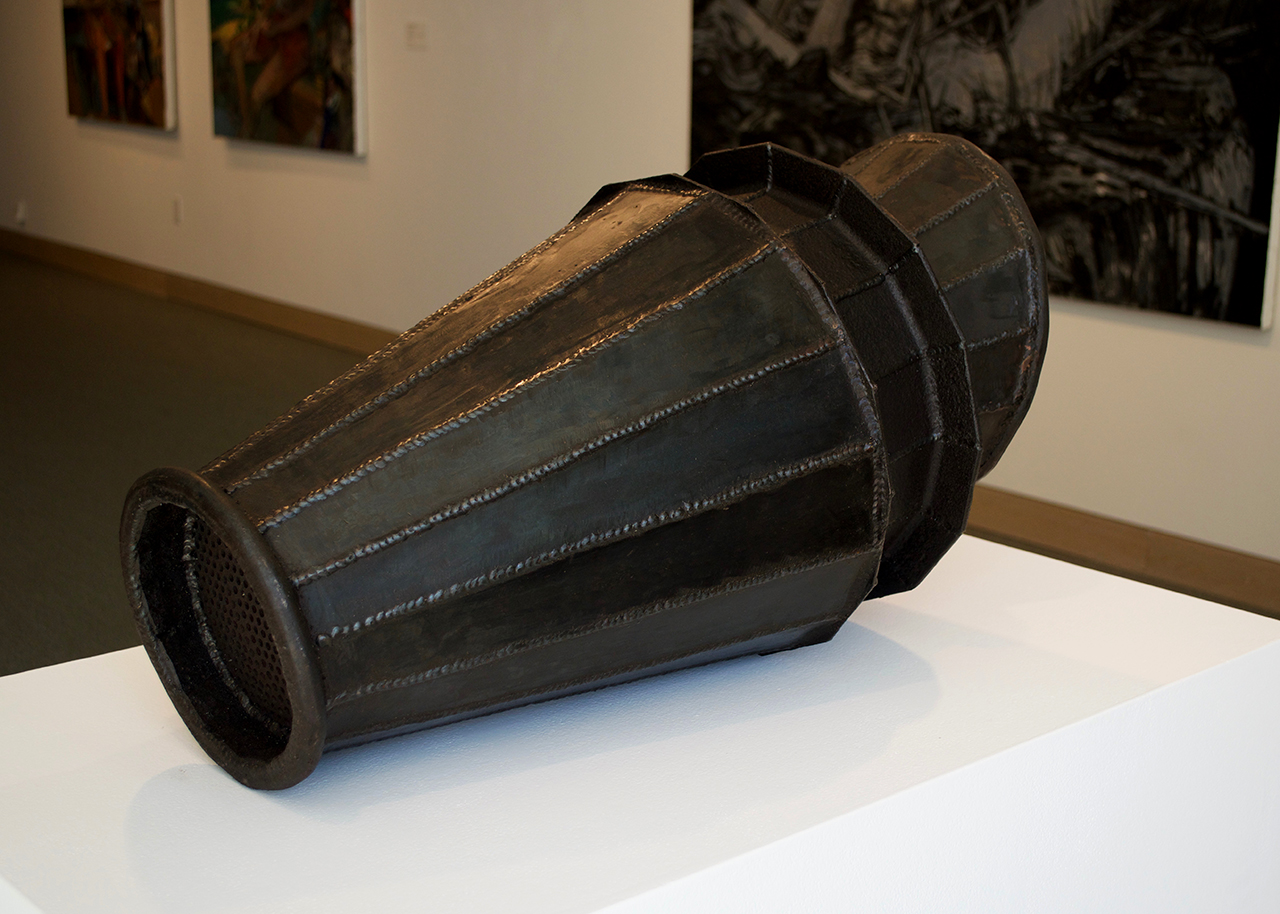 Apogee, 2017
Reclaimed lumber, fabricated steel, motor oil, tar.
22" x 22" x 18"
Beacon, 2016
Fabricated steel, used motor oil.
16" x 12" x 26"
Apogee and Beacon were exhibited alongside each other in the 2017 Faculty Biennial at the Weatherspoon Art Museum in Greensboro, North Carolina.
Both objects reference peculiar farm-like machinery, while also hinting at other-worldly tools or objects. The function or performance of these objects is left peculiar with exposed gears, handles, and tapered shape - they could act as vessels, wheels, or vehicles for sound.