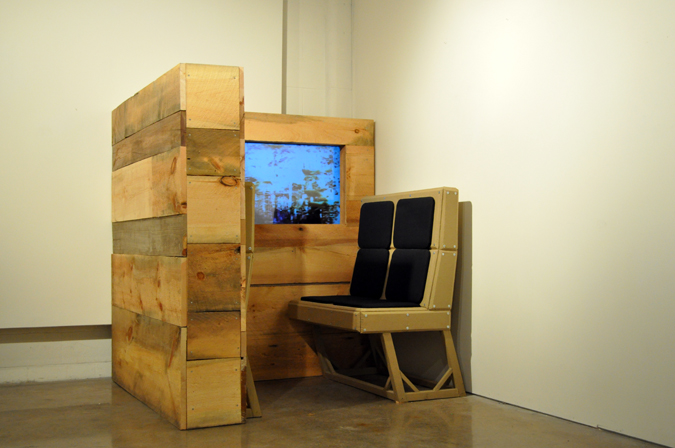 The Hobo Film Fest, 2012
6' x 5' x 5'. Barn lumber, fabric, television set, and sound loop.
The Hobo Film Fest presents a juxtaposition of two spaces. The old used hardwood and the sounds of a barn are contrasted with clean train seats and the action of looking out the window. The viewer is invited to sit and explore these environments.